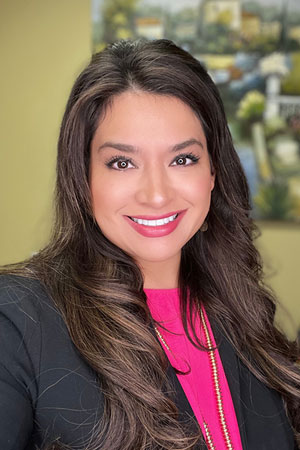 Andrea Nava
Transaction Coordinator
Andrea Habla Espanol


Cell: 432-254-8195
Office: 432-686-JVRT
Andrea@jessvestal.com

Dr. Andrea Nava was born in Austin, Texas and moved to Midland in 2008. She immediately fell in love with the uniqueness of Midland and West Texas.She and her husband, TJ, started their family here(Jess sold their first home and helped them purchase their 2nd home in the Permian Basin.) With the Love of the big skies in their hearts they enticed their parents to join them here.

Andrea is excited to help Jess Vestal Real Estate Team create a warm and caring experience while also being bilingual, she is happy to be serving our Spanish speaking clients. She earned her Doctorate in Audiology in 2007 and has provided exceptional care and professionalism with her patients. She and her husband are also multi- family real estate investors and she is excited to begin her journey on this side of Real Estate!